Roza Mozaika - Mosaics
Dona has been doing ceramic and glass mosaics for more than 20 years.
Koi Pond Coffee Table
This table was created from broken ceramic dishes to resemble a koi pond with water lilies. Blue grout is used throughout, except for reddish grout within each fish.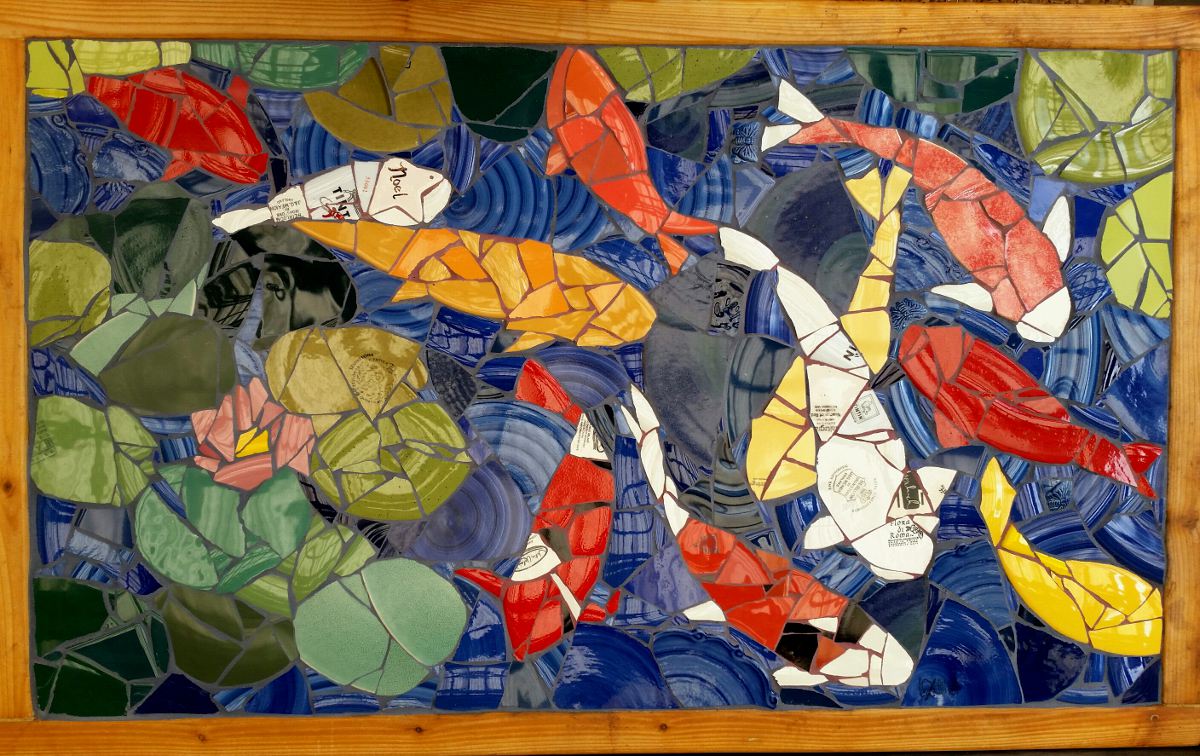 Garden Path
These floral mosaic panels were merged with old bricks to create a path in the garden. The floral panels are whimiscal flowers created from broken pottery and tiles, attached to concrete pavers and using colored grouts.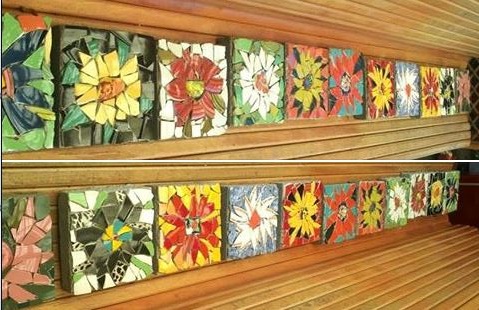 Floral Fence Panels
These floral panels were created to resemble actual specific flowers. They are set into a cedar yard fence.